The 2009 Saturn Astra is a compact car that offers practicality and excellent fuel efficiency. With its compact size and impressive performance, the Astra is a great choice for urban commuting and daily driving.
This Saturn model is known for its comfortable interior, smooth ride, and good safety ratings. Whether you're a student looking for a reliable car or a small family needing a practical vehicle, the 2009 Saturn Astra is worth considering. Its stylish design, affordable price, and overall value make it a popular choice among car enthusiasts.
See why the Saturn Astra is a standout in its class and find out if it's the right car for you.
Evolution Of The Saturn Astra
The 2009 Saturn Astra showcased significant evolution with its sleek design and enhanced performance, making it a standout choice in the compact car market. Acceleration, handling, and fuel efficiency were greatly improved, ensuring a dynamic driving experience.
The Saturn Astra has had an intriguing journey since its debut. Let's delve into the history and legacy of this remarkable vehicle, while also exploring the key features and design elements of the 2009 model. Discover how the Saturn Astra stood out in the competitive compact car market.
Introduction To The Saturn Astra'S History And Legacy:
Saturn Corporation introduced the Astra in North America in 2008, as a replacement for the previously offered Ion.
Originally, the Astra was a European model produced by Opel, General Motors' subsidiary.
Known for its sleek design, excellent handling, and practicality, the Saturn Astra quickly gained popularity among car enthusiasts.
Although the Astra was discontinued in 2009 due to Saturn's demise, its legacy lives on as a beloved compact car with a devoted fan base.
Overview Of Key Features And Design Elements Of The 2009 Model:
Exterior design: The 2009 Saturn Astra showcases a modern and sporty look with its sleek lines and aerodynamic shape.
Impressive performance: Equipped with a 1.8-liter four-cylinder engine, the Astra delivers an exhilarating driving experience while maintaining efficient fuel consumption.
Interior comfort: The meticulously designed cabin offers generous legroom, comfortable seating, and high-quality materials that elevate the overall driving experience.
Advanced safety features: The 2009 Astra boasts an array of safety features, including anti-lock brakes, stability control, side curtain airbags, and traction control, ensuring the utmost safety for both the driver and passengers.
Technology integration: The Saturn Astra incorporates innovative technology, such as the available OnStar system and a user-friendly infotainment system, providing seamless connectivity and entertainment options.
How The Saturn Astra Stood Out In The Compact Car Market:
European influence: The Saturn Astra brought a touch of European sophistication and engineering prowess to the North American compact car market, setting it apart from its competitors.
Unique styling: With its distinctive exterior design, the Astra exuded a level of flair and elegance rarely seen in its segment, capturing the attention of style-conscious drivers.
Exceptional driving dynamics: The Saturn Astra impressed drivers with its nimble handling, responsive steering, and smooth ride quality, making everyday commutes or adventurous road trips a joy.
Well-appointed interior: Offering a refined and comfortable cabin, the Astra appealed to those seeking a compact car that didn't compromise on comfort and quality.
Reputation for reliability: Saturn cars were known for their reliability, and the Astra was no exception. This reputation contributed to the Astra's appeal and the trust car buyers had in the brand.
The Saturn Astra's evolution showcased remarkable design, outstanding features, and European influence. Despite its discontinuation, the 2009 model left a lasting legacy in the compact car market. Its sleek appearance, impressive performance, and reputation for reliability made the Saturn Astra stand out among its competitors, leaving a lasting impact on car enthusiasts who appreciate both style and substance.
Performance And Driving Experience
The 2009 Saturn Astra offers an exhilarating performance and an enjoyable driving experience. With its responsive handling, smooth ride, and efficient engine, it delivers a dynamic and engaging driving experience for car enthusiasts.
Unleashing The Power Under The Hood: Exploring The Engine Options
When it comes to the 2009 Saturn Astra, performance is at the forefront. Under the hood, you have multiple engine options to choose from. Let's take a closer look at each one:
1.8-liter Inline-4 engine: This engine delivers a punchy performance and ample power with its 138 horsepower. It ensures a smooth acceleration and provides a fun driving experience in various driving conditions.
2.0-liter Inline-4 engine: If you crave more power, the optional 2.0-liter engine is the ideal choice. With 138 horsepower and added torque, it offers enhanced performance and responsiveness on the road.
Smooth And Responsive Handling: Discussing The Suspension And Steering
In addition to the powerful engine options, the 2009 Saturn Astra offers a smooth and responsive driving experience due to its well-engineered suspension and steering system. Here are the key highlights:
MacPherson strut front suspension: This suspension setup provides excellent stability and absorbs road shocks, delivering a comfortable and controlled ride.
Torsion beam rear suspension: Complementing the front suspension, the torsion beam rear suspension enhances the vehicle's balance and responsiveness, ensuring smooth handling around turns and curves.
Electric power-assisted steering (EPAS): The Astra's EPAS system offers precise and effortless steering control. It provides optimal feedback and responsiveness, making maneuvering through city streets or cruising on highways a breeze.
Enhancing the driving experience: Features like traction control and stability control
To further enhance the driving experience and prioritize safety, the 2009 Saturn Astra comes equipped with advanced features that provide stability and traction control. Here's what you can expect:
Traction control system: This feature actively monitors wheel slippage and automatically adjusts engine power and brake force to ensure maximum traction on slippery or uneven road surfaces. It enhances stability and control while driving, especially in challenging weather conditions.
Stability control system: The Astra's stability control system works in harmony with the traction control system. It constantly monitors the vehicle's stability and intervenes when necessary, applying individual brakes and adjusting engine power to help prevent understeering or oversteering situations.
With the performance-focused engine options, smooth handling, and advanced stability and traction control features, the 2009 Saturn Astra promises an exhilarating driving experience that combines power, precision, and safety. Get behind the wheel and enjoy the journey like never before.
Interior And Comfort
The 2009 Saturn Astra offers a comfortable and stylish interior, with ample space for passengers and a range of convenient features. The cabin is well-designed and provides a pleasant driving experience.
Ergonomic Design And Quality Materials: Interior Highlights
The interior of the 2009 Saturn Astra is designed to provide both comfort and functionality. With its ergonomic design and use of quality materials, this car offers a pleasant driving experience. Here are some highlights of the interior:
Ergonomic design: The Astra's cabin is thoughtfully laid out, with controls and buttons positioned within easy reach of the driver. The seats are designed to provide support and comfort, even on long drives.
Quality materials: The interior of the Astra is crafted with high-quality materials that not only look luxurious but also feel great to the touch. Soft-touch surfaces and well-finished trims add to the overall premium feel of the cabin.
Comfortable seating: The Astra offers comfortable seating for both front and rear passengers. The seats are well-padded and offer adequate support and cushioning, making even lengthy journeys a pleasant experience.
Intuitive dashboard layout: The dashboard of the Astra features a user-friendly layout, with all controls and gauges placed intuitively for easy access and visibility. The instrument cluster provides clear and legible information while driving.
Sound insulation: The Astra's interior is well-insulated, minimizing outside noise and creating a quieter cabin environment. This enhances the driving experience and allows for a more peaceful and relaxing ride.
Spacious And Versatile: Examining The Cabin And Cargo Space
One of the standout features of the 2009 Saturn Astra is its spacious and versatile interior. Here's a closer look at the cabin and cargo space:
Generous passenger space: The Astra offers ample legroom and headroom for both front and rear passengers. It can comfortably accommodate adults in all seats, making it a great choice for families or those who prioritize passenger comfort.
Versatile seating configurations: The rear seats of the Astra can be folded down to create a flat loading floor, expanding the cargo space. This flexibility allows for easy transportation of larger items or bulky luggage.
Cargo capacity: The Astra provides a generous amount of cargo space, even with the rear seats in their normal position. Whether it's groceries, sports equipment, or camping gear, you can easily fit your belongings without compromising passenger comfort.
Convenient storage solutions: The Astra offers various storage compartments throughout the cabin, allowing you to keep your essentials within reach. From cupholders to door pockets and center console storage, there's plenty of room to stow your belongings.
Cutting-Edge Technology And Convenience Features
The 2009 Saturn Astra is equipped with a range of cutting-edge technology and convenience features that enhance the overall driving experience. Here are some noteworthy features:
Multimedia and infotainment system: The Astra comes with an advanced multimedia system that includes a high-resolution display, satellite radio, and an optional navigation system. The intuitive interface makes it easy to navigate through various entertainment and communication options.
Bluetooth connectivity: Stay connected while on the go with the Astra's integrated Bluetooth technology. You can easily sync your smartphone to make hands-free calls, stream music, and access your favorite apps without taking your hands off the wheel.
Keyless entry and start: With the Astra's keyless entry and start system, you can conveniently lock and unlock the car and start the engine without fumbling for keys. This feature adds a level of convenience to your daily routines.
Automatic climate control: The Astra is equipped with automatic climate control, allowing you to set and maintain the desired cabin temperature effortlessly. Whether it's a hot summer day or a chilly winter morning, you can enjoy optimal comfort inside the car.
The interior of the 2009 Saturn Astra combines comfort, functionality, and modern features to create a pleasant driving environment. Its ergonomic design, spaciousness, and technological advancements make it a standout choice in its class. Whether you're commuting to work or embarking on a road trip, the Astra's interior is sure to enhance your driving experience.
Seating And Comfort
The 2009 Saturn Astra offers comfortable seating that ensures a pleasant driving experience. With its ergonomic design and ample legroom, passengers can enjoy long journeys without any discomfort.
2009 Saturn Astra offers a variety of features that prioritize seating and comfort, ensuring an enjoyable driving experience. Let's delve into the details:
Comfortable And Supportive Seats For Long Drives:
Plush seating: The Astra boasts comfortable seats, providing excellent support and cushioning for long journeys.
Ergonomic design: The seats are thoughtfully designed to align with the contours of the body, reducing fatigue and promoting a relaxed driving position.
Ample legroom: With generous legroom in both the front and rear, passengers can stretch out and enjoy a comfortable ride even on extended trips.
Adjustable features: The seats offer multiple adjustable settings, allowing drivers and passengers to find their ideal position for optimal comfort.
Climate Control And Other Amenities For A Pleasant Ride:
Dual-zone climate control: The Astra is equipped with dual-zone climate control, enabling both the driver and front passenger to set personalized temperature preferences.
Heated seats: In colder climates, the heated seats provide warmth and coziness, adding an extra element of comfort during chilly drives.
Convenient storage solutions: The vehicle offers plenty of storage compartments, including cup holders, door pockets, and a spacious glove compartment, ensuring a clutter-free and organized cabin.
Noise Reduction And Sound Insulation For A Peaceful Cabin Environment:
Sound-absorbing materials: The Astra is designed with sound-absorbing materials, reducing exterior noise intrusion and creating a serene cabin environment.
Insulated windows: The vehicle features insulated windows that contribute to noise reduction, allowing occupants to enjoy a quiet and peaceful drive, even on busy roads.
Superior sound system: The Astra is equipped with a high-quality sound system, delivering crisp and clear audio for an enhanced driving experience.
With its emphasis on comfortable seating, climate control, and noise reduction, the 2009 Saturn Astra ensures a pleasurable and relaxing journey for both drivers and passengers alike.
Infotainment And Connectivity
The 2009 Saturn Astra provides a seamless combination of infotainment and connectivity features, offering an enhanced driving experience. Stay connected on the go with its advanced technology and enjoy a variety of entertainment options.
User-Friendly And Intuitive Multimedia Interface
The 2009 Saturn Astra comes with a user-friendly and intuitive multimedia interface, making it easy for drivers and passengers to access various entertainment options and stay connected on the go. Whether you're a tech-savvy individual or someone who prefers simplicity, the Astra's infotainment system is designed to cater to your needs.
Here's what you can expect from this impressive feature:
Intuitive Touchscreen: The Astra is equipped with a responsive touchscreen display, allowing users to navigate through the multimedia interface effortlessly. Whether you want to control the audio system, access navigation features, or connect to your smartphone, the touchscreen makes it all accessible with just a few taps.
Streamlined Menu Structure: No more digging through complex menus to find what you need. The Astra's multimedia interface offers a streamlined menu structure that is easy to navigate. With clearly labeled icons and intuitive controls, you can quickly find and select the desired functions without distractions.
Voice Commands: For those who prefer hands-free control, the Astra's multimedia interface supports voice commands. Simply activate the voice recognition feature, and you can control various functions without taking your hands off the steering wheel. Whether you want to change the music, make a phone call, or get directions, just speak your request, and the system will take care of the rest.
Customizable Shortcuts: To further enhance user convenience, the Astra allows you to customize shortcuts for frequently used functions. Whether it's your favorite radio station, a playlist, or a specific app, you can assign these shortcuts to the home screen for quick and easy access. Personalization is at your fingertips.
Integration With Smartphones And Other Devices
The 2009 Saturn Astra offers seamless integration with smartphones and other devices, allowing you to stay connected and entertained on the road. Whether you're an iPhone or Android user, this feature is designed to enhance your driving experience. Here's what you can expect:
Apple CarPlay and Android Auto: With the Astra's integration with Apple CarPlay and Android Auto, you can seamlessly connect your iPhone or Android device to the car's multimedia system. This integration allows you to access your phone's apps, messages, music, and more directly from the car's touchscreen display. Stay connected and entertained while keeping your focus on the road.
Bluetooth Connectivity: The Astra's infotainment system also offers Bluetooth connectivity, enabling you to wirelessly connect your smartphone to the car's audio system. Enjoy hands-free phone calls, stream your favorite music playlists, and even use voice commands to control your device, all without the hassle of cables.
USB and Auxiliary Ports: In addition to wireless connectivity, the Astra provides USB and auxiliary ports, allowing you to plug in your devices directly. Whether you want to charge your phone, play music from a USB drive, or connect other audio sources, these ports provide convenient options to suit your preferences.
Seamless Integration: The Astra's integration with smartphones and other devices is seamless, ensuring that you can easily access and control your device's features without distractions. Stay connected, entertained, and in control throughout your journey.
High-Quality Audio System For An Immersive Music Experience
The 2009 Saturn Astra boasts a high-quality audio system that delivers an immersive music experience for all passengers. Whether you're a music enthusiast or simply enjoy listening to your favorite tunes on the road, this feature will elevate your driving experience.
Here's what makes the audio system in the Astra stand out:
Premium Speaker Configuration: The Astra's audio system is equipped with a strategically placed set of premium speakers throughout the cabin, providing balanced sound distribution. This configuration ensures that every passenger can enjoy high-quality audio regardless of their seat position, creating an immersive music experience for all.
Amplifier and Equalizer: To enhance the audio quality and customize your listening experience, the Astra's audio system also includes an amplifier and an equalizer. The amplifier helps deliver powerful and clear sound, while the equalizer allows you to adjust the audio settings according to your preferences. Whether you prefer punchy bass or crisp treble, you can fine-tune the sound to suit your taste.
Connectivity Options: The Astra's audio system offers various connectivity options to ensure that you can enjoy your favorite music effortlessly. Whether you choose to connect your smartphone via Bluetooth, USB, or auxiliary ports, the system seamlessly integrates with your device to deliver an uninterrupted music experience.
Steering Wheel Controls: To ensure driver convenience and safety, the Astra's audio system also features steering wheel controls. With these controls at your fingertips, you can easily adjust the volume, change tracks, and even control other audio settings without taking your hands off the wheel.
The 2009 Saturn Astra's infotainment and connectivity features provide users with a user-friendly interface, seamless integration with smartphones and other devices, and a high-quality audio system for an immersive music experience. Whether you're driving alone or with passengers, these features will keep you entertained and connected throughout your journey.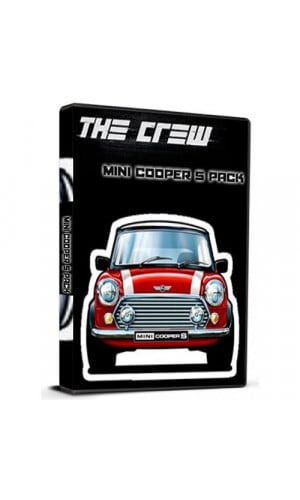 Credit: www.gamers-outlet.net
Safety Features And Ratings
The 2009 Saturn Astra prioritizes safety with its advanced features and high ratings. This vehicle offers peace of mind on the road with its reliable safety technology.
The 2009 Saturn Astra is equipped with comprehensive safety features designed to protect passengers on every journey. From active safety systems that help prevent accidents to passive safety measures that mitigate injury in the event of a collision, the Saturn Astra prioritizes the well-being of its occupants.
Comprehensive Safety Features To Protect Passengers:
Anti-lock Braking System (ABS): Prevents the wheels from locking up during hard braking, allowing the driver to maintain control of the vehicle.
Electronic Stability Control (ESC): Helps the driver maintain control during sudden maneuvers or slippery road conditions by applying brakes to individual wheels.
Traction Control System (TCS): Assists in maintaining traction on slippery surfaces, reducing the risk of skidding and loss of control.
Tire Pressure Monitoring System (TPMS): Alerts the driver when the tire pressure is low, helping to prevent accidents caused by underinflated tires.
Daytime Running Lights (DRL): Enhances visibility for other drivers to reduce the risk of accidents occurring during daylight hours.
Child Safety Locks: Ensures the safety of younger passengers by preventing them from opening the doors from the inside.
Active And Passive Safety Systems At Work:
Dual-stage Front Airbags: Offer enhanced protection by deploying with varying force based on the severity of the impact.
Side Impact Airbags: Help protect occupants during a side collision by deploying from the seatbacks or doors.
Side Curtain Airbags: Deploy from the roofline to provide head protection in the event of a side collision or rollover.
Three-Point Seatbelts: Designed to secure occupants in place during a collision, minimizing movement and potential injuries.
Energy-Absorbing Steering Column: Reduces the risk of injury to the driver's chest and head upon impact.
Crumple Zones: Engineered to absorb and distribute crash forces away from the vehicle's occupant compartment.
Reinforced Safety Cage: Provides a rigid structure to protect passengers by preserving the structural integrity of the vehicle during a crash.
Crash Test Ratings And Accolades Received By The Saturn Astra:
National Highway Traffic Safety Administration (NHTSA) Overall Rating: 5 out of 5 stars, reflecting the Saturn Astra's exceptional safety performance.
Insurance Institute for Highway Safety (IIHS) Top Safety Pick: The Astra earned the highest safety accolade for its outstanding crashworthiness in various tests.
Good Ratings in Crash Tests: The Astra received top marks in frontal offset, side impact, and roof strength tests conducted by independent safety organizations.
Peace of Mind: With its impressive safety features and excellent safety ratings, the Saturn Astra instills confidence in drivers and passengers alike.
The 2009 Saturn Astra offers a range of comprehensive safety features to protect occupants in various driving scenarios. From active safety systems that assist in accident prevention to robust passive safety measures, this vehicle prioritizes the well-being of its passengers.
With top crash test ratings and recognition from reputable safety organizations, the Saturn Astra provides peace of mind for those seeking a reliable and secure driving experience.
Reliability And Maintenance
The 2009 Saturn Astra boasts reliable performance and minimal maintenance requirements. With its trusted track record, this vehicle offers peace of mind for owners.
The 2009 Saturn Astra is a reliable and durable vehicle that can provide years of dependable performance. When considering the longevity and reliability of the Astra, there are a few key factors to keep in mind. Let's delve into assessing its longevity and reliability, common maintenance needs and costs, and finding reliable servicing options and parts.
Assessing The Longevity And Reliability Of The 2009 Saturn Astra
The 2009 Saturn Astra has a reputation for being a long-lasting and reliable car, with many owners reporting minimal issues over the years.
Its solid build quality and robust engineering contribute to its overall longevity.
Regular maintenance, including oil changes, tire rotations, and fluid checks, can significantly extend the lifespan of the Astra.
The Astra's compact size makes it ideal for urban driving, where wear and tear may be less significant compared to larger vehicles used for off-roading.
Common Maintenance Needs And Costs
Engine maintenance: Regular oil changes and filter replacements are necessary to keep the engine running smoothly. The cost for an oil change typically ranges from $50 to $100, depending on whether you choose a dealership or an independent service center.
Tires: The Astra's tires should be rotated every 6,000 to 8,000 miles to ensure even wear and prolong their lifespan. The cost for tire rotation is usually around $20 to $50.
Brake system: Inspecting and replacing brake pads, rotors, and fluid are essential for optimal performance and safety. The average cost for a brake pad replacement is approximately $150 to $300, depending on the type of pads used.
Battery: As with any vehicle, the Astra's battery may need to be replaced after a few years. The cost for a new battery can range from $100 to $200.
Finding Reliable Servicing Options And Parts For The Astra
Dealerships: Saturn dealerships are typically the most reliable source for genuine OEM parts and trained technicians familiar with the Astra. However, keep in mind that dealership servicing can be more expensive compared to independent repair shops.
Independent repair shops: Look for experienced mechanics who specialize in European or General Motors vehicles. These shops often provide high-quality service at more affordable prices.
Online suppliers: Numerous reputable online suppliers offer a wide range of genuine and aftermarket parts for the 2009 Saturn Astra. Make sure to read reviews and check for certifications to ensure the credibility of these suppliers.
By properly maintaining and servicing your 2009 Saturn Astra, you can keep it running smoothly for many years to come. Regular maintenance, including addressing any potential issues promptly, is key to maximizing reliability and ensuring optimal performance.
Frequently Asked Questions On 2009 Saturn Astra
How Many Miles Will A Saturn Astra Last?
A Saturn Astra can last for around 150,000-200,000 miles with proper maintenance and care.
Is The Saturn Astra Rare?
Yes, the Saturn Astra is considered rare due to its limited availability.
How Long Will A 2008 Saturn Astra Last?
A 2008 Saturn Astra can last for many years with regular maintenance and proper care.
What Is A Saturn Astra Based Off Of?
The Saturn Astra is based off of the Opel Astra, a compact car model.
Conclusion
The 2009 Saturn Astra is truly a remarkable vehicle that offers a range of features and a smooth driving experience. Its sleek design, fuel efficiency, and ample interior space make it a practical choice for daily commutes or road trips.
The Astra's advanced safety features provide peace of mind to both the driver and passengers, ensuring a secure journey. With its reliable performance, comfortable seating, and user-friendly technology, the Astra is a great option for anyone in search of a compact car that doesn't compromise on quality.
Whether you're a seasoned driver or a first-time car owner, the 2009 Saturn Astra is sure to impress with its versatility and dependability, making it a worthwhile investment in your automotive journey. So why wait? Experience the excellence of the 2009 Saturn Astra for yourself and enjoy the road ahead with confidence and style.